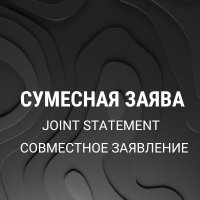 Statement by the human rights community of Belarus
On May 7, 2023, it was reported that political prisoner Mikalai Klimovich died in Penal Colony No. 3, Vićba town. He was convicted under Article 368 of the Criminal Code of the Republic of Belarus ("insulting the president"). At present, the cause of death and other circumstances leading to this tragedy are unknown. In light of another political prisoner's death in Belarus, we believe it is necessary to make the following statement.
Article 6 of the International Covenant on Civil and Political Rights establishes that the right to life is an inherent right of every human being. In its General Comment No. 36 (Article 6: the right to life), the Human Rights Committee emphasized the crucial importance of the right to life for both individuals and society as a whole. It is most precious for its own sake as a right that inheres in every human being, but it also constitutes a fundamental right, the effective protection of which is the prerequisite for the enjoyment of all other human rights and the content of which can be informed by other human rights. The committee also indicated that the right to life is a right that should not be interpreted narrowly. It concerns the entitlement of individuals to be free from acts and omissions that are intended or may be expected to cause their unnatural or premature death, as well as to enjoy a life with dignity.  Article 6 of the Covenant guarantees this right for all human beings, without distinction of any kind, including for persons suspected or convicted of even the most serious crimes.
It is important to note that Mikalai Klimovich had a Group II disability due to a cardiovascular disease; he had suffered a stroke about a year ago, and underwent complex heart surgery. Despite Mikalai's condition and the availability of alternative punishments not involving imprisonment, Judge Andrei Bychyla of the Pinsk District and City Court sentenced him to one year of imprisonment, and the Brest Regional Court upheld the judgment of the first-instance court. Mikalai himself, his family, and his lawyer repeatedly expressed concern about his health. He was supposed to be under the supervision of a cardiologist and take the necessary medications; obviously, this was not possible under the conditions of the colony.
We note that this is not the first case of death in places of deprivation of liberty. Every day, thousands of prisoners in Belarusian prisons suffer due to the violation of their constitutional right to health protection. In this case, we note that the situation is complicated by Mikalai Klimovich's established disability. Furthermore, prisoners die every year in places of deprivation of liberty due to the lack of proper medical care. Human rights defenders constantly report the absence of proper medical examinations, qualified medical staff, and the denial of medical assistance.
It is crucial to emphasize that serving a sentence in isolation should not deprive prisoners of access to specialized and high-tech medical care. Moreover, we note reports of the Department of Corrections' directive issued on April 29, 2023, restricting (and effectively prohibiting) the transfer of medical drugs to detainees, except for vitamins and foreign-made insulin.
In this regard, we remind that, as stated by the Human Rights Committee in General Comment No. 36, States parties also have a heightened duty of care to take any necessary measures to protect the lives of individuals deprived of their liberty by the State, since by arresting, detaining, imprisoning or otherwise depriving individuals of their liberty, States parties assume the responsibility to care for their lives and bodily integrity, and they may not rely on lack of financial resources or other logistical problems to reduce this responsibility.
We also note the state's disregard for its obligations under the Convention on the Rights of Persons with Disabilities. Specifically, Article 25 of the Convention establishes that States Parties shall take all appropriate measures to ensure access for persons with disabilities to health services that are gender-sensitive, including health-related rehabilitation. In particular, States Parties shall provide those health services needed by persons with disabilities specifically because of their disabilities.
We assert that the Republic of Belarus is not fulfilling its obligations to ensure that the right to life is adequately protected by law and enforced in practice, leading to such tragedies.
A portion of Belarusian prisoners, including political prisoners, are more vulnerable due to their age and medical conditions. Belarusian prisons hold a large number of people from vulnerable social groups, for whom imprisonment is an even greater challenge than for others. By the end of 2022, there were no fewer than 25 retired persons among political prisoners, as well as no fewer than 74 individuals with disabilities and severe illnesses. The oldest of them, 75-year-old Natallia Taran, was sentenced to three and a half years in prison on charges of insults. She has not yet been released.
We also want to emphasize that the denial of medical assistance is often used by authorities as a form of pressure on political prisoners, which is unacceptable.
Based on the above, once again stressing the importance of ensuring the human right to life and health, we, representatives of the Belarusian human rights community, call on the General Prosecutor's Office of the Republic of Belarus and the Investigative Committee of the Republic of Belarus to initiate criminal proceedings on the death of Mikalai Klimovich, conduct an objective and comprehensive investigation to determine the causes of this tragedy, and inform the public about the results.
We also request a review of other instances where the right to healthcare has been violated in detention facilities and urge the implementation of suitable actions to ensure those accountable are held responsible in order to avoid future tragedies. We demand that the Belarusian authorities provide proper medical care in places of deprivation of liberty, including the presence of qualified medical personnel and appropriate equipment.
At the same time, we also demand that employees of penitentiary institutions, other state institutions carrying out compulsory isolation (temporary detention centers, pre-trial detention centers, etc.), and their management comply with the Constitution of the Republic of Belarus and its international obligations to ensure the protection of the lives and health of persons deprived of liberty and in isolation.
We also call on Belarusian judges to consider the health of defendants when imposing a sentence involving deprivation of liberty.
These demands do not negate the statement of the Belarusian human rights community regarding the inadmissibility of persecuting citizens for exercising their civil and political rights, the immediate release, and the review of criminal cases of all political prisoners in Belarus.
Belarusian Helsinki Committee
Human Rights Center Viasna
Belarusian Association of Journalists
Office for the Rights of Persons with Disabilities
Lawtrend
Legal Initiative
Barys Zvozskau Belarusian Human Rights House
Doctors for truth and justice
PEN Belarus
Medical Solidarity Fund of Belarus
"White Scrubs" medical community
Human Constanta