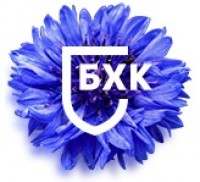 The Belarusian Helsinki Committee has made a submission to the UN Special Rapporteurs on torture, on the right to health, on the independence of judges and lawyers and on the human rights situation in Belarus with information about gross human rights violations against the accused in the case of Nikolai Autukhovich. 
We reported that the accused were being held in inhumane conditions, psychological and physical torture was applied to them, in particular, they were deprived of the opportunity to correspond and were not provided with the necessary medical care. 
We drew the attention of the Special Rapporteurs to the fact that Nikolai Autukhovich had been on a dry hunger strike for 22 days in protest against restrictions on correspondence, and also told about the serious state of his health and inhumane conditions of detention.  
In the submission, we pointed out the facts of ill-treatment against Vladimir Gundar, who declared a hunger strike in protest against the fact that the court did not respond to his demands, as well as in response to forced undressing before the trial. Moreover, we reported on the complaints of Galina Derbysh, Lyubov and Sergey Rezanovich, Irina Melcher about health problems, as well as Pavel Rezanovich about the use of physical and psychological torture against him in order to force him to sign pre-prepared testimony.
Despite the fact that the trial in the case of Autukhovich was made open, in fact, only a few relatives and representatives of exclusively state media were allowed to attend it.
We stressed that there were grounds to believe that such actions were aimed at hiding the facts of procedural violations from human rights defenders and the public.