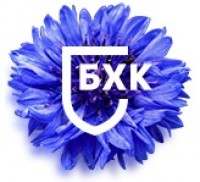 The Belarusian Helsinki Committee appealed to the Supreme Court and the Prosecutor General's Office with a request to cancel / raise an objection against the court rulings in cases of administrative offenses issued against peaceful demonstrators with violation of the principle of a comprehensive, complete and objective investigation of the circumstances of a case. Also, human rights defenders ask to bring to disciplinary responsibility / send to the Supreme Court of the Republic of Belarus a submission on the need to bring to disciplinary responsibility judges who have committed violations of the law in the administration of justice, professional ethics, honor and dignity of a judge of the Republic of Belarus.
These appeals were submitted in connection to the violations in the administration of justice. According to the victims, information from social networks and other sources, during the trials of the people detained on August 9-12 the judges came to the places of detention (Temporary Detention Facility, Offenders' Isolation Centers, etc). Several judges were working in the premises, in fact it was a "judicial conveyor". The people administratively arrested were brought to the judges by the officers of the places of detention armed with special equipment. Many detainees had beatings and wounds on the visible parts of their bodies (head, face, arms, torso, legs) and torn clothes.
Citizens' requests to ensure the right to a defense lawyer were not considered, complaints about the investigation of torture, beatings, inhuman, degrading treatment and punishment were ignored, and were not recorded in the minutes by the secretaries of the court sessions. During the consideration of cases, the circumstances of culpability included in the subject of proof were not properly checked, an objective study of the evidence, its reliability, relevance and admissibility was not carried out. In many cases, the court rulings were not announced, the decisions on the punishment measures taken have not been handed to the convicts till this day. Thus, they are deprived of the right to defense, the right to appeal against the court decisions taken against them within the time limits established by law.
.