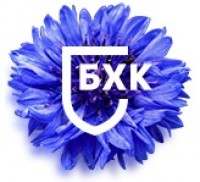 The Baranavičy District and City Court found Mikhail Dobysh guilty of threatening to use violence in a grocery store on September 17, 2020 in order to obstruct legal actions by police officer I. Mitsura. The officer experienced "psychological influence and intimidation, suppression of his will through personal expression of verbal threats of physical violence, while the victim had real reason to fear the implementation of these threats." As a result, Dobysh was sentenced to three years of restricted freedom in an open correctional facility under Art. 364 of the Criminal Code.
Having studied the circumstances of the case, we conclude that the criminal prosecution of Mikhail Dobysh could have been aimed at sanctioning any protest activity, including actions to de-anonymize police officers involved in acts of torture. The assessment of evidence in various aspects of the case was conducted either inconsistently or incorrectly, in violation of the principle of the presumption of innocence. The application of domestic law in the case and the assessment of the facts and evidence were clearly arbitrary and resulted in an apparent error, by which the court violated its obligation of independence and impartiality. Thus, the right of the accused to a fair trial was violated.
According to the Guidelines on the Definition of Political Prisoners, a person deprived of liberty is also to be regarded as a political prisoner, if, as well as political reasons for their prosecution, at least one of the following criteria is observed:
a) the detention has been imposed in violation of the right to a fair trial, other rights and freedoms guaranteed by the International Covenant on Civil and Political Rights or the European Convention for the Protection of Human Rights and Fundamental Freedoms;
b) the detention was based on falsification of evidence of the alleged offence, or imposed in the absence of the event or elements of the offence, or imposed in connection with an offense committed by another person.
In this regard, we consider the persecution and imprisonment of Mikhail Dobysh to be politically motivated and the convict is therefore a political prisoner in accordance with paragraph 3.2 (a, b) of the Guidelines on the Definition of Political Prisoners.
We, representatives of Belarusian human rights organizations, call on the Belarusian authorities to:
reconsider the detention measures and the court ruling imposed on Mikhail Dobysh, while respecting his right to a fair trial and eliminate the factors that influenced the verdict, as well as to release the convict, selecting other measures that will ensure his appearance in court;
immediately release all political prisoners and end political repression in the country.
Human Rights Center "Viasna"
FORB Initiative
Barys Zvozskau Belarusian Human Rights House
PEN Belarus
Legal Initiative
Belarusian Documentation Center
Human Constanta
Belarusian Helsinki Committee