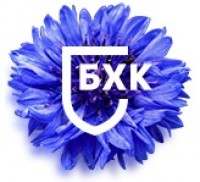 Experts of the Belarusian Helsinki Committee, in the response to the announced call for civil society organizations around the world, addressed information to the Special Rapporteur on the right of everyone to the enjoyment of the highest attainable standard of physical and mental health for the preparation of the thematic report «Violence and its impact on the right to health» for the 50th session of the Human Rights Council in June 2022.
In the sent report, in addition to the general information regarding the legislative definition of violence and its forms, as well as statistical data on who is most often becomes a victim of violence and how the state protects these victims, the report contains  data on the violence experienced by certain groups of people ( women, men, children, LGBTI persons, etc.). The correlation of the political situation with increased rates of police violence was also justified. In the context of the right to the highest attainable standard of physical and mental health, numerous violations of the international obligations by the Republic of Belarus were noted, as a result, people are vulnerable and have no access to support and protection from the State.
The report also identifies the most notorious cases of violence against protesters since August 2020, including physical violence during detentions and abuse of people arrested for political reasons, psychological violence against people with an active civil position and their children, cases of harassment of women and representatives of the LGBTI community during detentions. The report notes that violence by the security forces of Belarus does not have any specific target group and is applied to everyone who speaks out against the current political regime, regardless of their gender, age, race, sexual orientation, etc. The report also notes the intersectionality of such violence: the more vulnerable groups a person belongs to, the more likely that violence against him will be especially severe.
Specifically, the BHC focused on the absence of a special law against domestic violence in Belarus, as well as the ineffectiveness and insufficiency of measures taken by the government to ensure the protection and safety of potential victims of domestic violence. In addition, the report contains data on violence against men and people with disabilities, including statistics.