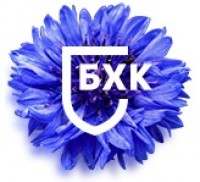 Yan Salanovich is a fourth year student of Belarusian State University of Informatics and Radioelectronics (BSUIR). On November 1, he was detained in a peaceful rally in Minsk and taken to the Partyzanski District Police Department. According to his mother, he was interrogated and intimidated there, as a result of which he confessed to 15 counts of participation in peaceful assemblies in August, September and October 2020. Then Yan was taken to a pre-trial detention center.
To date, Yan Salanovich has stood six trials (November 2, 5, 10, 18, 22 and 27) for participation in peaceful assemblies. In total, Yan was sentenced to 86 days of administrative detention, 27 of which he has already served in the pre-trial detention center. There are fears that Yan could be imprisoned for even longer terms.
The Belarusian authorities has used the tactic of imposing several consecutive terms of administrative detention in order to exert politically motivated pressure. In particular, this summer, Pavel Seviarynets served 90 days in a row before facing criminal charges of participating in "mass riots".
We note once again that this practice is flawed and politically motivated, as it is used to exert pressure and impose punishment for the social activity of Yan Salanovich.
In addition, we note that the duration of imprisonment of Yan Salanovich is comparable to the punishment provided under the Criminal Code of the Republic of Belarus.
Yan Salanovich's imprisonment was used exclusively in connection with his exercise of freedom of peaceful assembly, expression and dissemination of information guaranteed by the Constitution of the Republic of Belarus and international human rights norms, the International Covenant on Civil and Political Rights, in particular.
Of particular concern is the violation of such rules of procedural law as publicity in the administration of justice, violation of the right to defense, both independently and with the help of a lawyer, court hearings via video conferencing tools, which is not provided by law, etc.
According to paragraph 3.1 of the Guidelines on the Definition of Political Prisoners, approved by the Belarusian human rights community at the 3rd Human Rights Forum, imprisonment (including administrative detention) of a person in connection with the nonviolent exercise of freedoms guaranteed by international law in the field of human rights, is grounds for recognizing such a person as a political prisoner and a demand for their immediate release.
These criteria fully apply to all those administratively imprisoned for participating in, organizing peaceful assemblies and calling for them to be held, as we have repeatedly stated. Accordingly, all those subjected to administrative detention for participating in peaceful assemblies are recognized by us as political prisoners for the period of their imprisonment.
We, representatives of Belarusian human rights organizations, protest against the political persecution and imprisonment of Yan Salanovich and call to:
reverse the rulings of the Partyzanski District Court of Minsk of November 2, 5, 10, 18, 22 and 27 and other court rulings against Yan Salanovich under Art. 23.34 and Art. 23.4 of the Administrative Code;
drop the administrative charges he is currently facing under Art. 23.34 and Art. 23.4 of the Administrative Code;
put an end to repression against participants in peaceful assemblies and release all individuals imprisoned for participating in them.
Human Rights Center "Viasna"
Advisory center on contemporary international practices and their legal implementation "Human Constanta"
PEN Belarus
Legal Initiative
Belarusian Documentation Center
Belarusian Helsinki Committee
FORB Initiative
Belarusian Association of Journalists
Center for Legal Transformation "Lawtrend"
Barys Zvozskau Belarusian Human Rights House