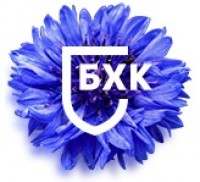 On 25 June the BHC Assembly of representatives took place where the outcomes of the Committee's work for the past two years were discussed. The Assembly considered BHC record in the reported year to be satisfactory. In addition, the Committee's management bodies were elected.
Thus, Mr. Leonid Markhotko, Mr. Vasily Beresnev, Mr. Vladimir Kravchenko, Mr. Evgeny Chepuryshkin, Mr. Pavel Levinov, Mr. Roman Yurgel, and Mr. Igor Maslovsky were elected members of the BHC Rada.
The Monitoring Commission included Mr. Eduard Balanchuk, Ms. Tatyana Gatsura, and Mr. Siarhei Nerovny.
The BHC Supervisory Soim included Mr. Alexander Sosnov, Mr. Vyacheslav Bolbat, Mr. Sergey Zakonnikov, Mr. Valery Schukin, Mr. Valery Fadeev, Mr. Andrey Fedorov, Mr. Joseph Naumchik, Mr. Garry Pogonyailo, and Ms. Tatyana Protko. Ms. Tatyana Protko was elected Chair of the Supervisory Soim.
Mr. Aleh Hulak was elected Chairman, and Mr. Dmitry Chernyh was elected Deputy Chairman.