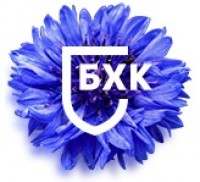 A number of Belarusian human rights organizations have signed a petition to President Lukashenka, asking him to pardon political prisoner Mikhail Zhamchuzhny and release him from prison (full text in russian).
"We, representatives of the Belarusian human rights community, assessing the hearing of the case in court, said that Mikhail Zhamchuzhny was imprisoned in violation of the right to a fair trial as guaranteed by Article 60 of the Constitution and article 14 of the International Covenant on Civil and Political Right, as it was based on accusations instigated by government officials, which do not, therefore, constitute criminal acts. At the same time, the duration and conditions of imprisonment are clearly disproportionate to the offense of which the person was convicted," says the appeal signed by a dozen leading human rights groups, including the Belarusian Human Rights House, the Belarusian Helsinki Committee, the Human Rights Center "Viasna", Human Constanta, and the Center for Legal Transformation.
The open letter stresses that Mikhail Zhamchuzhny is exposed to "additional suffering, besides that caused by the very fact of his imprisonment" and urges the head of State to release the prisoner "on the basis of principles of humanism and justice."
Mikhail Zhamchuzhny, a co-founder of the now closed Platform Innovation human rights NGO, was sentenced to 6 1/2 years in prison on charges of bribing a police officer in order to obtain classified information.
He has already served 3 years and 9 months. During this time, Zhamchuzhny has been targeted by the prison authorities, which human rights defenders believe amounts to ill-treatment.