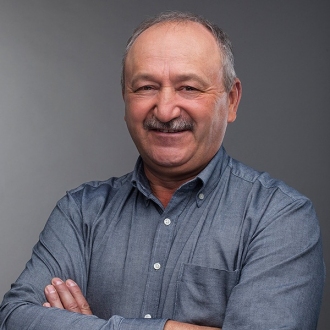 BHC representative in Soligorsk and the region
Graduated from Soligorsk mining-chemical college (speciality- mining electrician, 1985) and the Belarusian institute of jurisprudence (speciality- lawyer, 1997).
In 1991 became one of the founders of Belarusian independent labour union. In 1993- organizer of Belarusian Congress of Democratic labour unions.
Active organizer of miners' strikes, of the first march of miners "Soligorsk- Minsk", participant of negotiations with the Government of the republic.
In 1996 became the initiator of information- legal centers foundation, that functioned in Belarus till 2004.
In BHC since 1998.
Married, brings up two children.
Contacts: tel.: (01710) 4-15-42, (01710) 2-80-48