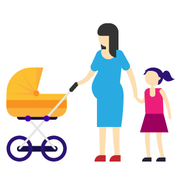 TUT.BY has released a story of a military man who was not allowed to go on parental leave for up to three years.
The experts of the Belarusian Helsinki Committee have reviewed the situation and concluded that the national legislation discriminates against fathers working for the military as far as the right to receive parental leave for up to three years is concerned. To address the problem, BHC has turned to the Constitutional Court of Belarus. Human rights defenders seek to change the legislation so as to ensure the equal right of women and men to parental leave.
BHC has applied to the Constitutional Court under a new procedure provided for in the Constitutional Procedure Act. It enables the Constitutional Court to consider applies from citizens, individual entrepreneurs and organizations in which issues of gaps and conflicts of laws and legal uncertainty are addressed. We have prepared a practical guide that provides insight into the procedure.